CONFERENCES AROUND THE WORLD
Because Preaching
YESHUA
Worldwide is a Blessing
LoveIsrael's Ministry has crossed borders way beyond Israel. In fact, Dr. Baruch Korman spends a great deal of the year traveling around the world, as he is continuously being requested for teaching engagements worldwide. The United States, England, Sweden, Spain, Ireland, Austria, Romania, Ethiopia, Australia, Indonesia, Japan, just to name a few countries, have already been blessed by the insightful teachings of Dr. Korman. These conferences are in-depth Bible studies, where the audience is able to raise questions and clarify doubts about the Bible.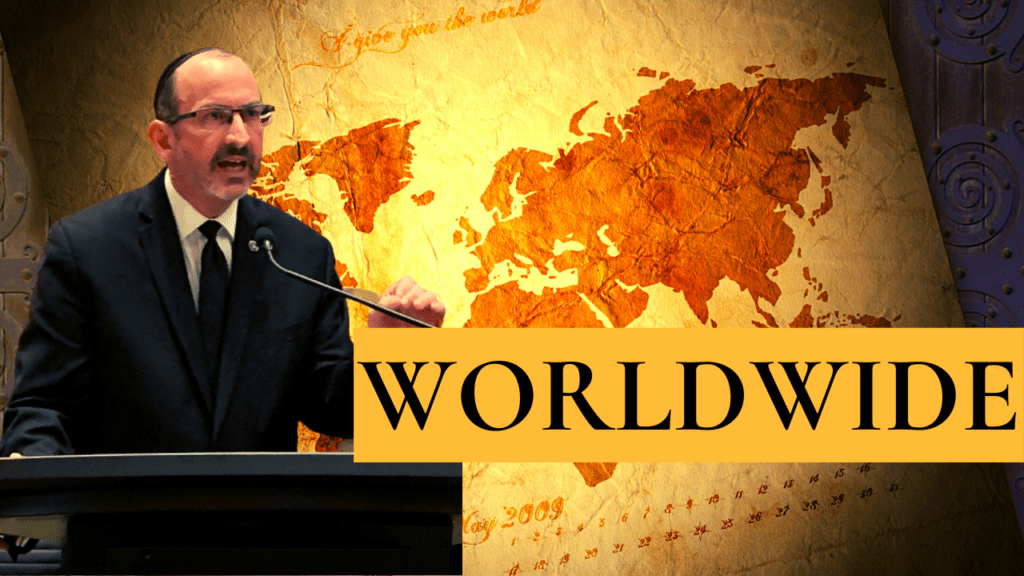 BARUCH KORMAN AS A SPEAKER
Dr. Baruch Korman is a renowned Bible teacher who travels the world teaching from the Word of God. If you would like to request a teaching engagement session, please send us a message.